Smith & Wollensky opens its first global restaurant in London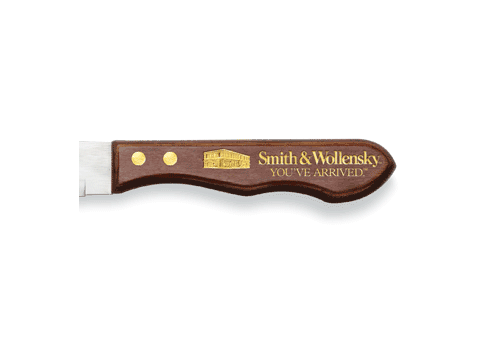 America's premier fine dining steakhouse, Smith & Wollensky has kicked off its global operations in London. It will be the brand's first steakhouse outside of the US. Three Irish entrepreneurs, Leonard Ryan, Mark O'Meara and Mickey O'Rourke, will run this famous New York steakhouse under a franchise agreement with an investment of around €10 million. The franchise is owned by Danu Partners, which is the trio's investment vehicle. The trio franchisees secured a franchise to the brand from Boston-based Bunker Hill Capital, which owns nine Smith & Wollensky restaurants outside of New York and has the international rights to the brand.
With three private dining rooms and two bars, the restaurant will seat around 300 customers, making it one of the biggest restaurants in London.
Mr. Leonard Ryan, one of the three franchisees, Smith & Wollensky London said, "We want to make sure it's on the map for Irish business people going back and forth. We want people to know that it's Irish owned and that it's a great place to go. We think it's going to be a great success financially."
Founded in 1977, Smith & Wollensky began its journey in New York. Headquartered in Boston, Smith & Wollensky owns and operates nine restaurants across US. Three new Irish franchisees for Smith & Wollensky have co-founded Setanta Sports, which is an international sports broadcaster. Boston based Bunker Hill Capital is a private equity firm that makes control investments in lower middle market companies.
Please Add Your Comment